Kabbalah of Birth and Beyond, a Naam Yoga Therapies pre-natal teacher training

This training explores the spiritual and physical mechanisms that take place in the mother's womb, and its potential to act as a powerful catalyst for healing and transmutation. In Kabbalah of Birth and Beyond, you learn the cosmic energies that affect the conception, development, birth and development of a baby, as well as how to accelerate the spiritual evolution of the child that is to come. This wisdom will also empower you to express your true nature. Much of this knowledge comes from Divine Spiritual Wisdom and has not been published or shared elsewhere. It is being revealed now so that we can understand how to use the spiritual gifts we have been endowed with to deeply and positively impact the future of the baby to come, the family's future, and the future of our planet.
Let us take our place in the history of humanity to create the platform for the generation of love.
The Kabbalah of Birth and Beyond delves into the heart of Divine Spiritual Wisdom, revealing how it can be applied to transform a man's seed into genetic gold by charging it with high grade light. This course will also explore the different mechanisms of the womb and its potential to act as a catalyst for healing transmutation. As the soul descends from the unseen to the seen world, it experiences the will of the seven spirits of God. These seven spirits show the dynamic process of nature. Gaining knowledge of the role they play during the descent of the soul helps parents penetrate the mysteries of creation so that they are able to help their child experience Divine grace.
This training will reveal time-proven formulas that heal the seed of the soul with Light and Love. When you study Divine Spiritual Wisdom, you are blessed with precious knowledge and uplifted by its heavenly embrace. During this course of transformation, healing and expansion, we will learn how to apply the principles of Universal Kabbalah to the dynamic relationship between mother and child, from preconception through pregnancy and birth, to parenting. In addition, the vital role of the father will be examined from the unique perspective of the child. Leaving "no stone unturned," this course will give you the key to the collective healing of the future of humankind.
In this training you will learn:
• How to increase fertility through study of the menstrual cycle, kidney and reproductive health and Chinese medical wisdom
• How men can preserve and maintain their vitality
• How to live and cultivate the right attitude so that you can be the most beautiful environment for an angelic baby, through mantra, mudra (hand symbols), breathing, visualization and prayer
• The rapid physiological changes in a woman's body as she goes through pregnancy, and how best to accommodate those changes.
• How to support the developing fetus during the 9 months of pregnancy through gentle Naam Yoga, meditation and prayer, thereby reducing your baby's karmic responsibilities before birth and paving the way for a life of Grace and happiness
• How to create a prenatal Naam yoga class and adapt your regular yoga classes for pregnant women.

• How to teach a prenatal Naam yoga class

• How to apply this wisdom to support women as they prepare for birth and go through labor and delivery
The Kabbalah of Birth and Beyond training team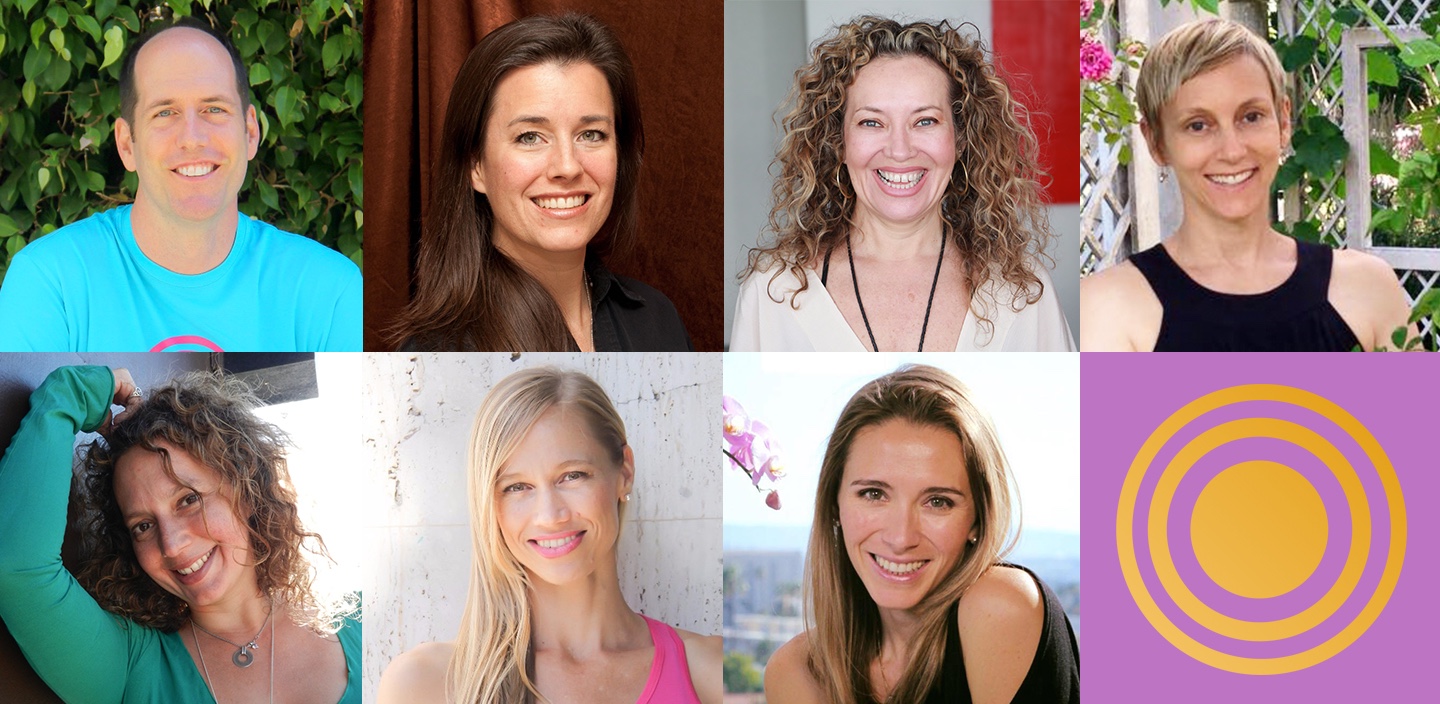 Course Curriculum
KBB English Videos: Section 1
Available in days
days after you enroll
Section 2
Available in days
days after you enroll
Section 3
Available in days
days after you enroll
Frequently Asked Questions
When does the course start and finish?
The course starts as soon as you register! You can start watching the online videos before attending the in-person weekends, so we recommend registering as soon as possible. This will give you the most time to watch, study, and re-watch anything you would like, so that you can feel completely prepared for the live in-person weekend(s), if you choose to add it on.
Do I have to watch the videos (1 Weekend Format)?
1-WEEKEND FORMAT: This course is often offered as an online program with one live completion weekend. In this case, watching all the videos beforehand is REQUIRED.
How long do I have access to the online course?
After enrolling, you have unlimited streaming access to this course for 1 year—across any and all devices you own—until April 9, 2019.
Does this training have a pre-requisite?
There are no prerequisites to participate in this course. Read below regarding certification.
What are the certification requirements?
In order to become a certified Naam Pre-Natal yoga teacher, you must have completed a teacher's training for yoga (Naam Yoga or other). It is necessary to complete the entire course (online and live segments), successfully teach a pre-natal yoga class (during the live training weekend) and be paid in full.
Can I enroll even if I am not seeking to become a Naam Yoga Therapies prenatal teacher?
YES! This course is a training in self-awareness, self-care and conscious creation, and it will empower you to make a difference in your family and community. This knowledge fills in the gaps of what we may not have learned and received from our parents and teachers; it is for both women AND men.
What if I am unhappy with the course?
Before purchasing, please visit http://www.naamyoga.com/Cancellation_and_Refund_Policies_ENG.pdf to review the return policy for Naam Yoga!