Purpose: To help Naam Yoga Level 1 Apprentices develop the skills and knowledge to become Level 1 Trainers. This program is broken into three Sections, mirroring the structure of the Foundations Course. Apprentices can take sections individually or all at the same time based on their own choice. At the end of each section Apprentices must test out by successfully teaching a selection of classes from that section to L2 Trainers, or Master Trainers. Apprentices may be asked to lead classes in the Foundations Training from a section that they have tested out of, but will not be considered L1 Trainers until they have successfully tested out of all three sections.
Prerequisites: (some prerequisites can be skipped with prior approval)
Must submit written application and Video Essay
Must have completed Naam Yoga Apprenticeship Course*
*Have successfully participated as apprentice in at least ONE Naam Yoga Foundation Course
Must have taught at least 300 Classes of Shakti Naam Yoga*
Certification in Harmonyum 1
Must have lead at least 1 Lifestyle Pre-training
* Exceptions may be approved by the Master Trainer team
Upon Successful Completion: Participants can teach in any Naam Yoga Foundations Training, and can host their own Naam Yoga Foundations Training
Conducted By: L2 Trainers, or Master Trainers
Duration: 75 - 250 hours
45 hours of study & classroom hours

30 hours of testing out.
JOIN US IN THIS FREE WEBINAR TO GET MORE INFORMATION ON THE L1 TRAINER CERTIFICATION COURSE:
Meet your teachers!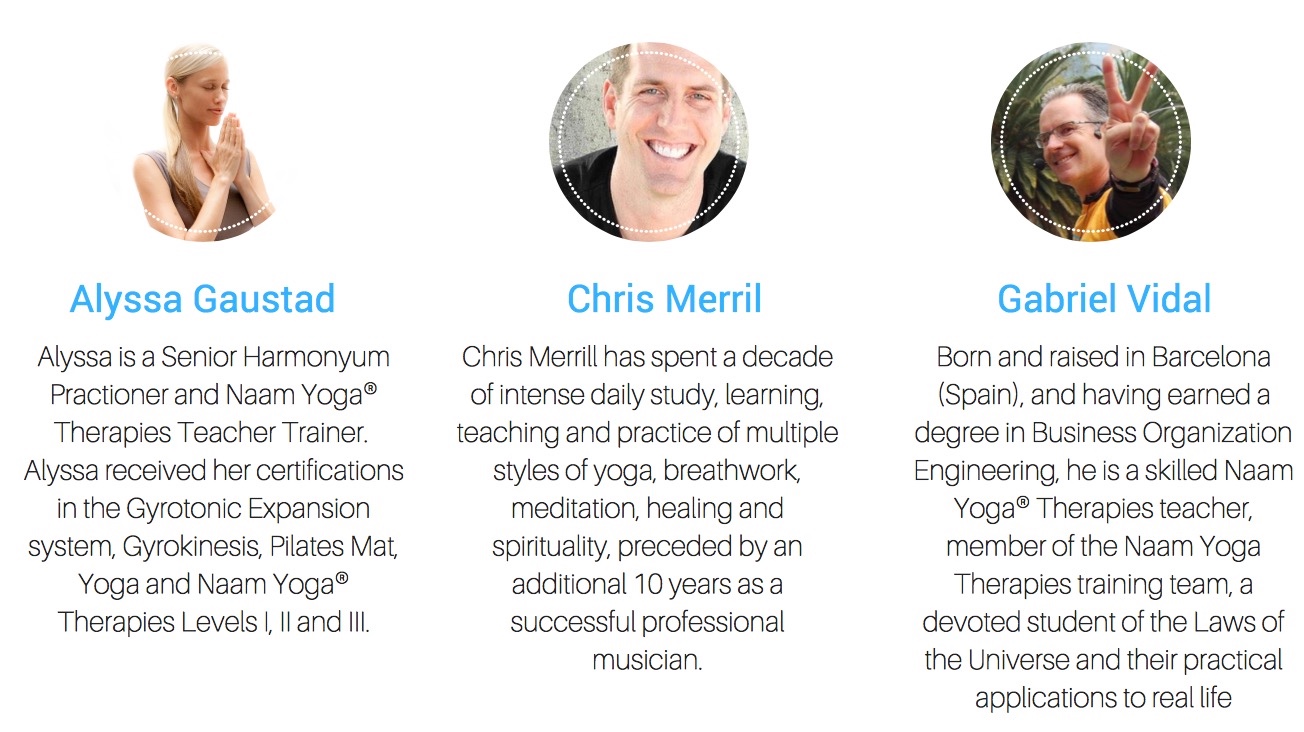 The L1 Trainer Certification is the culmination of the Naam Yoga L1 Teacher Training Program. By this point, participants have successfully led their own Naam Lifestyle Pre-Training, and participated in a mentored apprenticeship for at least 1 entire Foundations Course. It requires would be teacher trainers to be confident in the material they've learned as an apprentice, and to be able to teach it easily, answer questions, maintain composure and behave within the standards of a Naam Yoga L1 Teacher Trainer. At the end of this program there is a formal testing where would be trainers must demonstrate their knowledge of Naam Yoga L1 material.
Dates:
To be announced for 2018
Location:

Naam Yoga LA Healing and Research Center, 1231 4th St, Santa Monica, CA 90291
By enrolling, you are agreeing to our Cancellation/Refund Policy. To view our cancellation/refund policy, click here.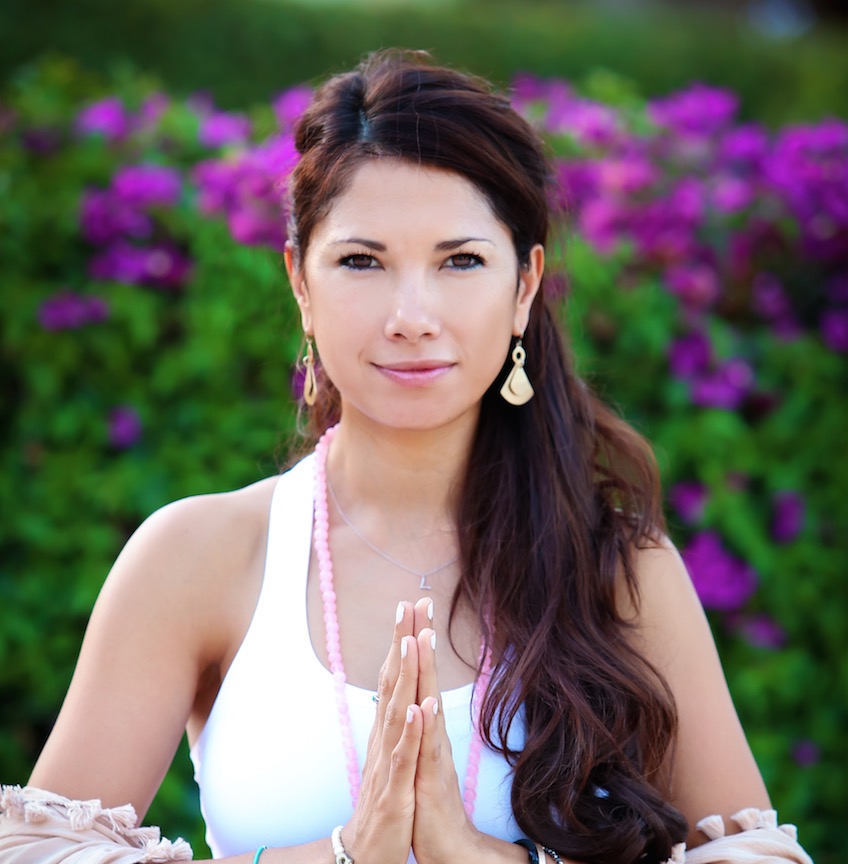 *I'm so looking forward to being able to host my own training. I have many students who have been asking me for this. I know this program will offer me the skills I need to make it successful and rewarding.
- Lola Castillo, Naam Yoga Teacher
Course Curriculum
Develop the skills and knowledge to become Course Leader of the Lifestyle Pre-Training!
Available in days
days after you enroll
Frequently Asked Questions
What do I need to graduate?
Graduation
Who is this training for?
This training is for people wanting to be professional Naam Yoga L1 Teacher Trainers. This includes being a teacher trainer in Level 1 programs hosted by Naam Yoga Therapies, and hosting your own Naam Yoga Level 1 Trainings.