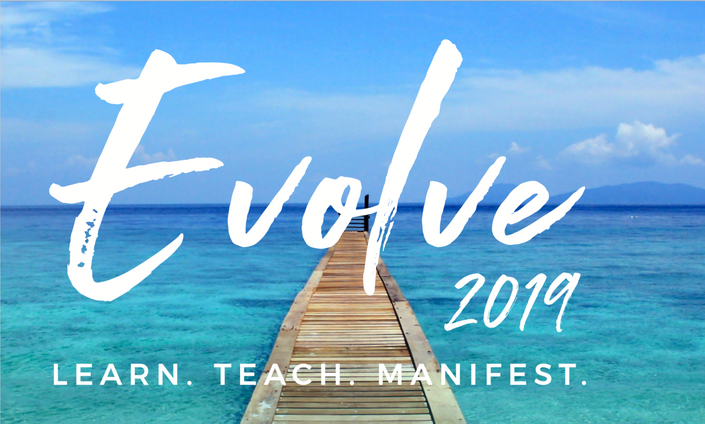 Learn...
The secret to longevity, harmony, lasting health, a strong body, a quiet mind and a happy heart.
The Naam Yoga 200hr Level I intensive program (EVOLVE) offers enrolling students the unprecedented opportunity to complete the first 3 components of certification in just 22-days (July 3rd to July 25th, 2020). The training will be located at the Mia Reef Hotel in Isla Mujeres, Mexico.

EVOLVE is a total immersion of movement, sound, breath work, meditation and the wisdom of Universal Kabbalah.
EVOLVE has 4 components that need to be completed in succession for your certification.

1. DISCOVER:
The FYI Course (28hrs) -
introductory Wisdom to create the Life you Love
2. RISE: The Knowledge Course (85hrs) - advanced wisdom to go deeper into the Laws of the Universe that govern our lives.
3. TEACH: The Practicum Course (85hrs) - 1st certification segment of the Naam Level I program where you learn the fundamentals of teaching Naam Yoga.
July 26th, 2020 to January 24, 2021 - Students teach 30 classes
4. SHINE: The Certification Course (85hrs) - 2nd certification segment of the Naam Yoga Level I. During this 9-day intensive at Naam Yoga LA in Santa Monica, CA, you receive advanced guidance and tools to become a successful and powerful teacher!
Shine will start with an evening webinar on February 6th and the 9-day training module will take place from January
24th to February 2nd, 2021.
By enrolling, you are agreeing to our Cancellation/Refund Policy. To view our cancellation/refund policy, click here.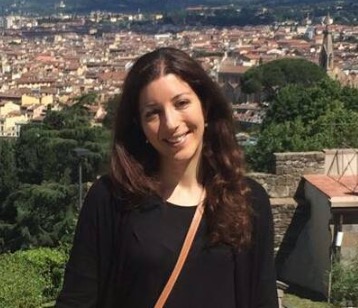 "EVOLVE is an unique, changing and extremely effective life experience to grow spiritually, emotionally and personally. It has increased my consciousness. My body changed too: it feels stronger, healthier and energized.— It is directly applied wisdom!"
- Daiana Geninasca, Zurich, Switzerland
NAAM YOGA INSTRUCTORS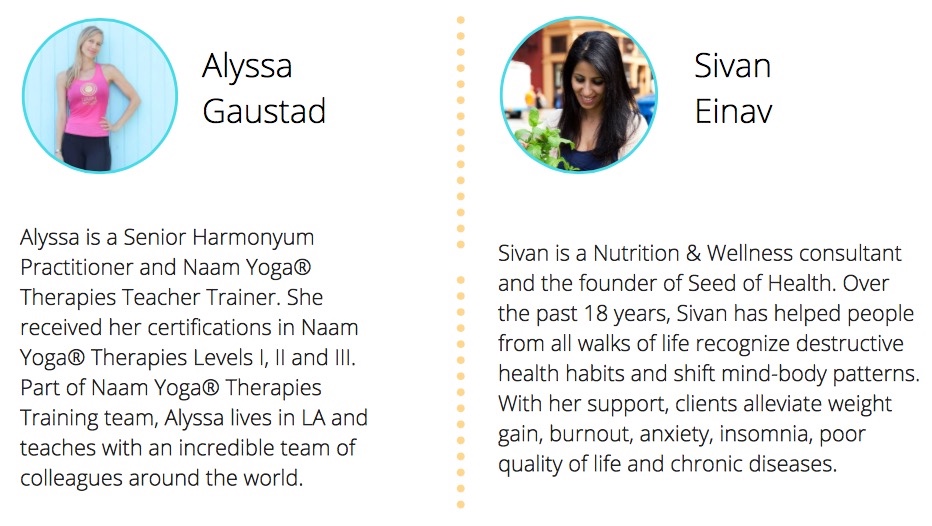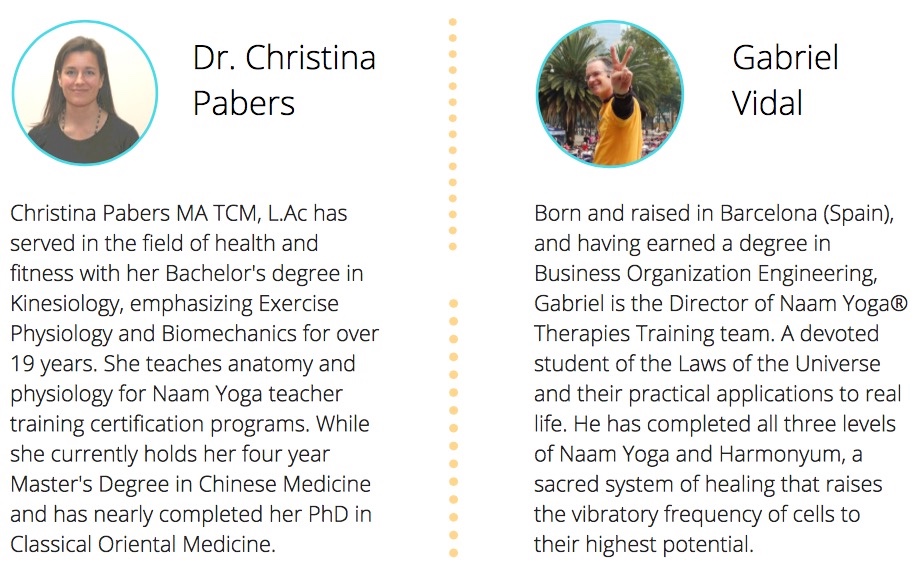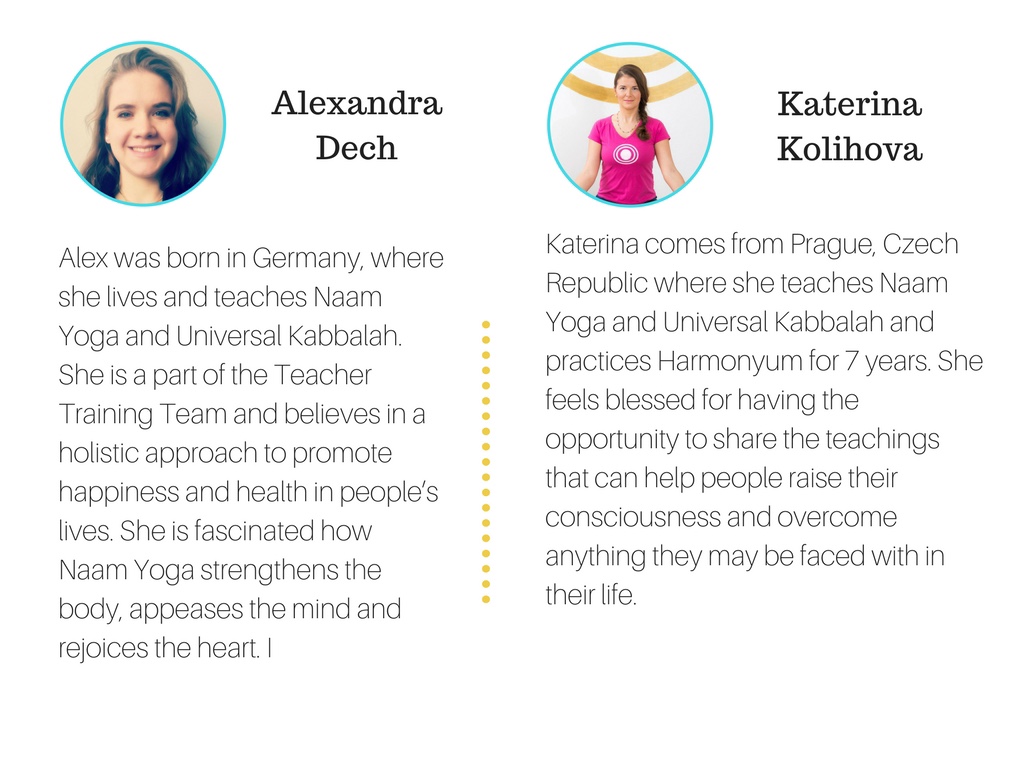 WHAT IS NAAM YOGA?

Naam Yoga is a technology designed for the women/men of this age that merges the practical eastern traditions with the esoteric teachings of the west, known as Universal Kabbalah. Naam Yoga includes dynamic movement, conscious breathing, and sound meditation for a complete package of health and wellness. Naam Yoga uses the transformational power of sound vibration (Naam Meditation) for maximum effects on the overall brain function and nervous system.
Naam Yoga and Shakti Naam Yoga:
Revitalizes and harmonizes the blood, glandular, immune, and nervous systems
Clears and heals the mind through movement, breath and sound vibration
Rewrites the neurological patterns in the brain
Develops tissue in key areas of the brain through neurogensis
Teaches the natural Laws of the Universe or the Laws of Nature
Benefits include:
Promotes positive thinking, feeling, acting, speaking, and attitude
Enhances life through self-mastery, self-discipline, and self-healing
Restores the body's natural energetic flow
Improves circulation, endurance and increased oxygenation to the blood by expanding lung capacity
Eradicates disease, stress, anxiety, depression and paranoia through raising our vibrational frequency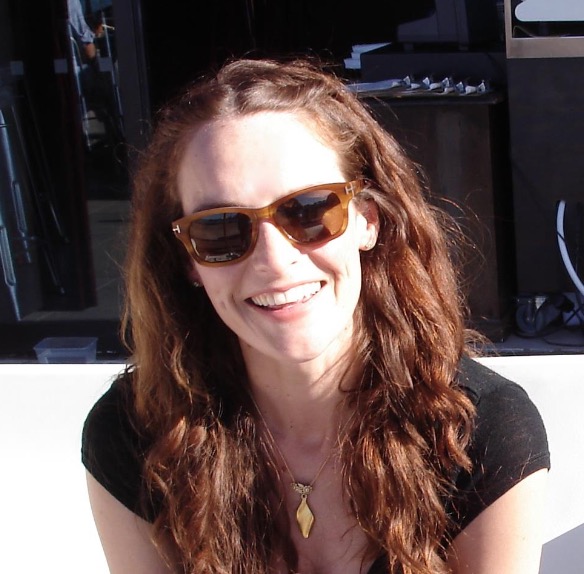 "Evolve was more than teacher´s training for me. It gave me the tools to be a better person. I know the importance of being of service and spreading love, peace and light everyday — I am grateful!"
- Anna Hewlett, Auckland, New Zealand
LOCATION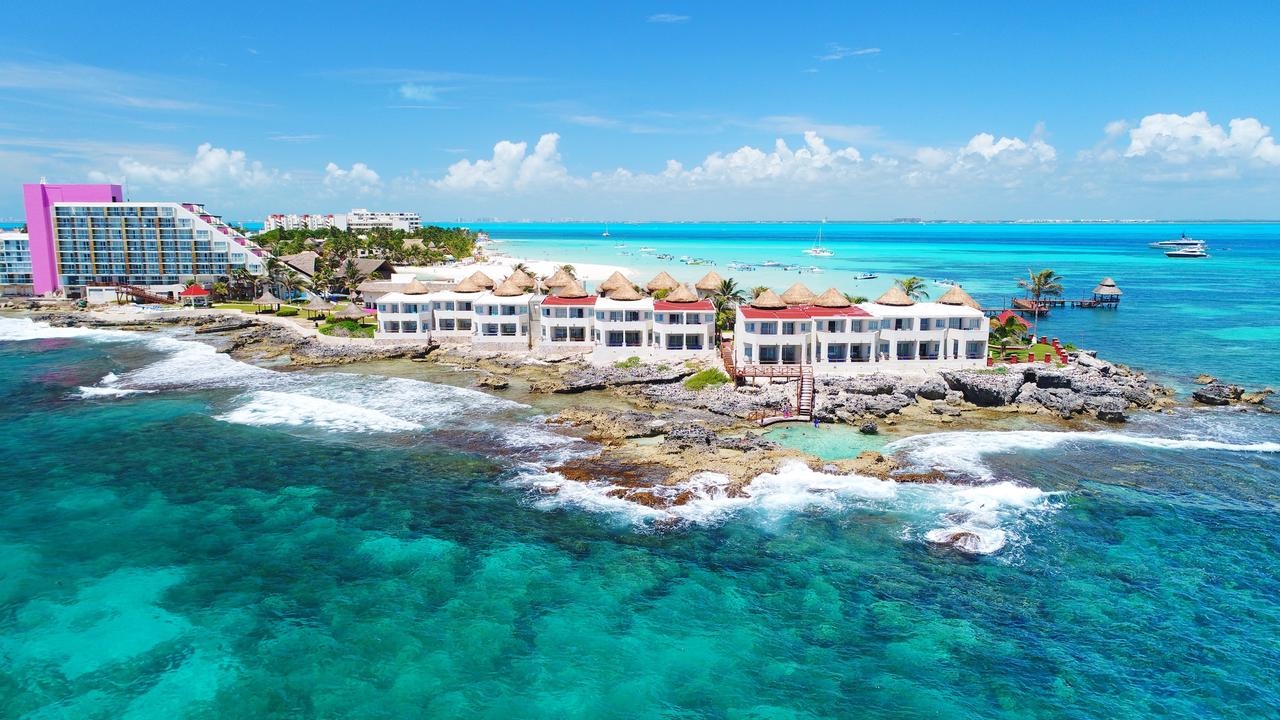 ADDRESS
Calle Zazil-ha s/n Islote El Yunke, Playa Norte, Isla Mujeres, Quintana Ro, 77400, México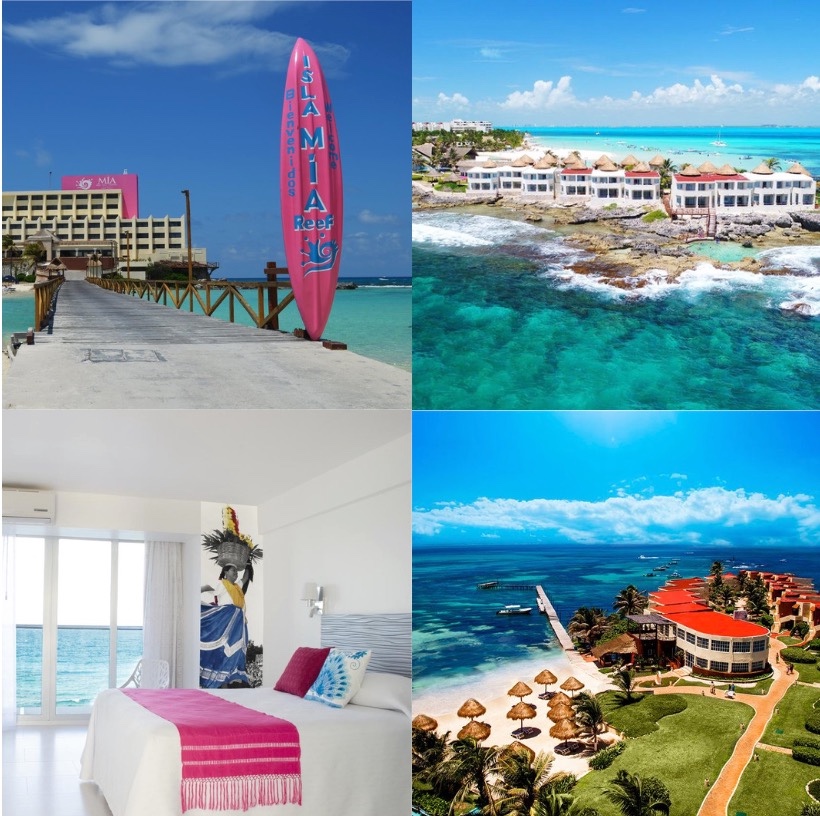 DATES
July 3rd to July 25th, 2020

Frequently Asked Questions
Can I do the training even though I have never taken a Naam Yoga Class?
Of course YES! This training is designed for beginners as well as established practitioners. The key element for success in taking the entire Evolve program is a keen desire to learn to teach Naam Yoga. No matter what current your level is, at the end of this training you will have the confidence and experience necessary to be a successful teacher.
Will I be a 200hr certified teach after the Evolve program?
The Naam Yoga 200hr Level I program has 4 components that need to be completed in succession prior to certification. The Lifestyle Course (28hrs), The Rise Course (85hrs), The Practicum Course (Certification 1st Segment - 85hrs),, Course break - Students teach 30 classes and Shine (Certification 2nd Segment - 85hrs) Upon leaving Evolve, students will have completed the first 3 components (Lifestyle, Rise and Teach) and will have paid their tuition for the Shine program. Shine will take place January 24th to February 2nd, 2020 at Naam Yoga LA in Santa Monica, CA.
Can I take the training, even if not considering to become a Naam Yoga teacher?
The full Three Week Evolve program is targeted to those individuals that are dedicated to becoming Naam Yoga teachers. For those students that are looking to learn more about the wisdom behind Naam and how it works The Lifestyle Course ("FYI") and The RIse Course ("Rise") or both courses together are suggested. Students can attend the Lifestyle and Rise courses at Evolve by arriving on July 10th and departing on July 24th (email us at
[email protected]
to inquire about this option.)
What is included in the tuition price?
The Evolve training tuition includes: - unlimited access to the Shakti Naam level 1 videos - training manuals - 3 meals per day and shared room (2 ppl max) from July 10th to August 1st - tuition to Shine (not including room and board), the final step of the Naam Yoga Level I 200 hr certification program. Shine will take place from January 24th to February 2nd, 2020 at Naam Yoga LA in Santa Monica, CA.
What Dates, Times and Airports Should I Book My Flights For?
Arrival is July 10th in the early afternoon (lunch on the 10th is the first meal). Departure is August 1st with breakfast provided and checkout by Noon. Please book all filghts to Cancun International Airport ("CUN").
Course Curriculum
Webinars Material
Available in days
days after you enroll
Experience Evolve!
Available in days
days after you enroll
Final Training Survey
Available in days
days after you enroll